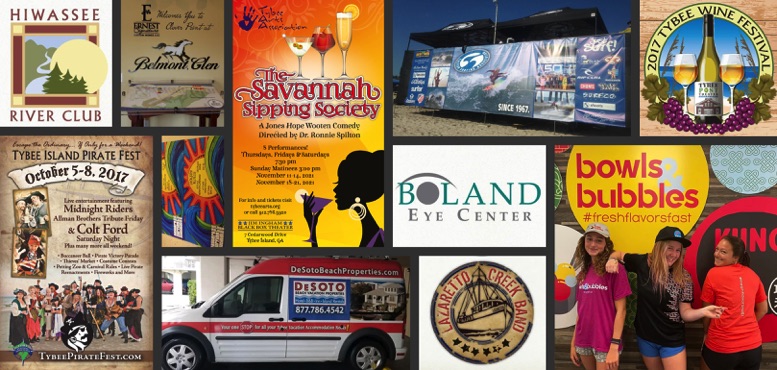 I am a national award-winning graphic designer with over 35 years of experience in graphic design, marketing and advertising, including all aspects of client identity and promotion. From concept to delivery... including design, execution, preparation for print and press oversight... I do it all!
A Savannah College of Art and Design graduate, I worked as the Advertising Production Coordinator at the Savannah News-Press from 1993-1998, and as the Creative Director/Lead Graphic Designer at Cunningham Tallman Pennington from 1998-2009. Presently, I am a freelance designer serving clients in the Savannah, Wilmington Island and Tybee Island, Georgia areas.
Whether your company is large or small, I am very passionate about creating strong and compelling solutions for clients who are looking to visually connect with their customers. I offer professional services at affordable rates. Please contact me with any questions you may have, or to start our new project together!